With the launch of USoft 10 of our low-code platform, we take a further step in the ease of developing business-critical applications. Below the most important improvements and technical new features in a row that we highlighted during our webinar What's new in USoft 10 on May 18th, 2021.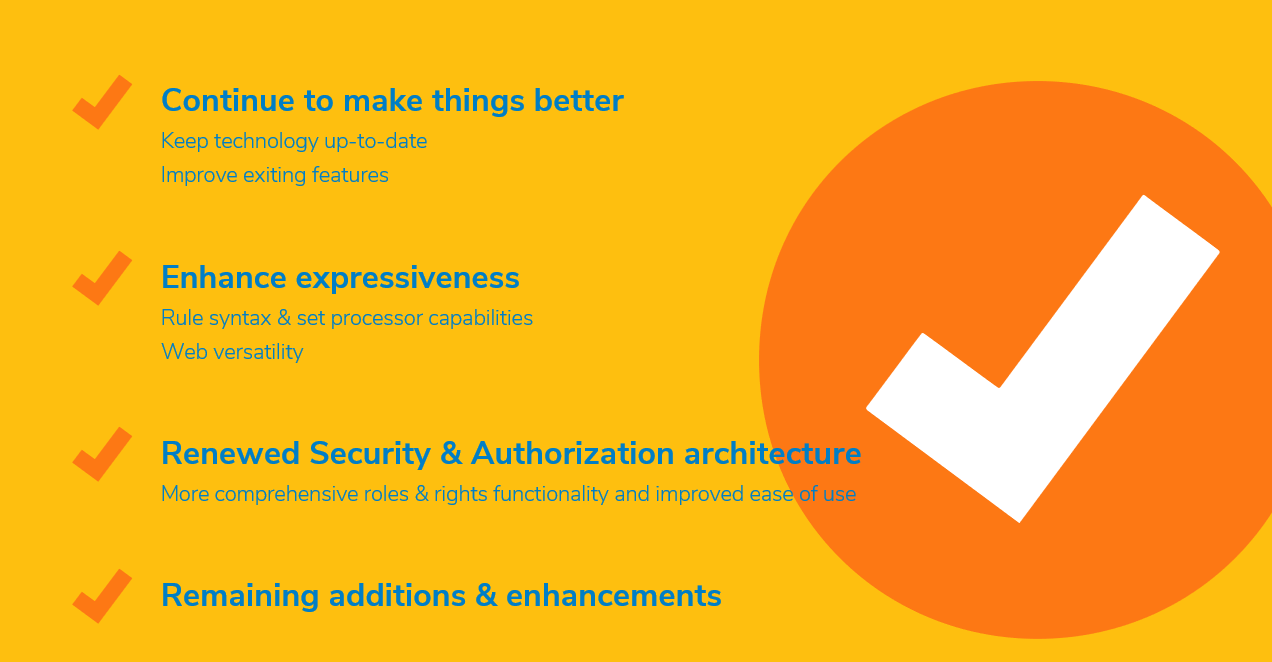 Continue to make things better
Keep technology up-to-date
Built with Visual Studio 2019
From Oracle Java to OpenJDK
Bootstrap 4 & 5 support
From JQuery to Vanilla javascript
IndexedDB
Oracle 19C & MSSQL 2019 support
SOAP 1.2 C# client driver
C++ 17
Improve existing features
Profiler: Instant commits

From cached in memory & committed when ready to instant.
Crashes during profiling previously caused no profile.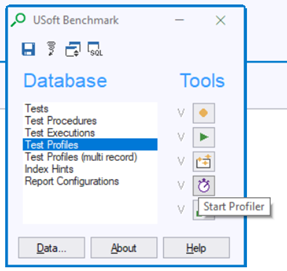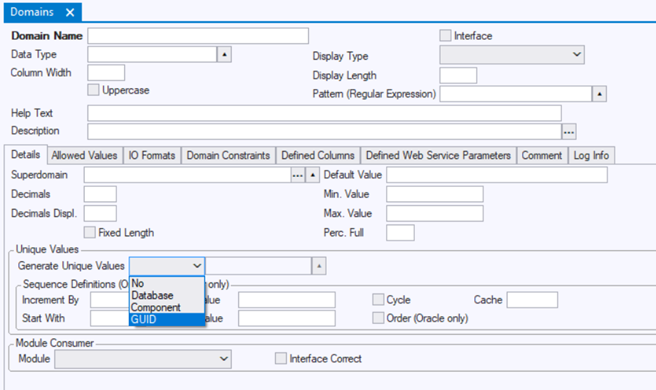 New Windows Installer

More versatile & standards based (MSI)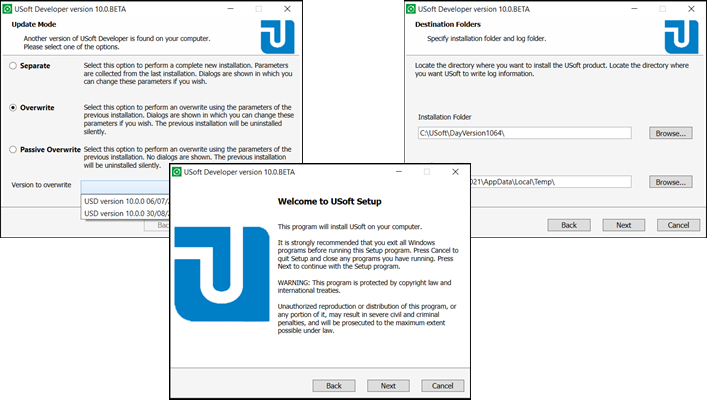 Enhance expressiveness



Rule syntax & set processor capabilities
New intersection syntax

SELECT <selectlist>

FROM <table1> t1
INNER JOIN <table2> t2 ON
t1.column_name = t2.column_name

LEFT [outer] JOIN 
RIGHT [outer] JOIN
No FULL [outer] JOIN: remains existing: UNION
No CROSS JOIN: remains existing syntax 
No NATURAL JOIN (column type based, not widely supported)
New CASE syntax

New search CASE  syntax:

SELECT 
CASE WHEN t1.DISCOUNT_ID=1 THEN 'red'
    WHEN t1.DISCOUNT_ID=5 THEN 'blue'
    ELSE 'yellow'
END
FROM discount

New simple CASE syntax:

SELECT 
CASE t1.DISCOUNT_ID
    WHEN 1 THEN 'red'
    WHEN 5 THEN 'blue'
    ELSE 'yellow'
END

FROM discount tl
Web versatility 
Maturing of SSO/SAML support
Apex charts control 
File upload control
API: Promises syntax support

A more comprehensive and safer means of executing asynchronous web code.

IndexedDB + Crypto

Browser storage: performance
Renewed Security & Authorization architecture

More comprehensive roles & rights functionality and improved ease of use 
Design time Roles
From user groups to roles
Roles & rights designed in Definer
Merging of rights
Constraints can act on specific roles
Authorizer is easier to use
Description added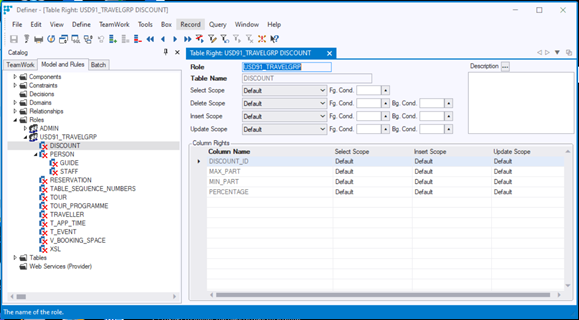 Deployment time Authorization
Users are assigned to one or more roles
Default role at login
Access period has been added
Automatic upgrade from 9.1 to 10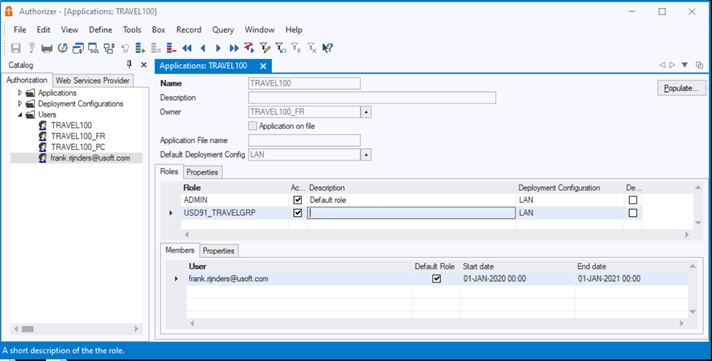 Remaining additions & enhancements
Matured delivery & deployment management
Syslog support 

For services & constraints (example component & ServicesDefiner settings)
Available for 9.1 and 10

SCIM support (Identity Management)
.Net driver renewal
.Net components make USoft's back-end versatile.

3rd party contributions (nugets) vary in framework dependencies

App domain isolation

Solves framework dependencies, e.g. dotnet core vs e.g. 4.8

More languages, besides C#

JScript, VB, xslt
Set oriented deployment script language

Common nuget support (e.g. newtonsoft json)
Off-the-shelf components
USmeta extensions
API intended to provide full flexibility to access & use metadata 

For insight & alternative use
Run-time available metadata  
Sneak peek: more to be planned in the USoft 10 series
Planning to roll out in Q3/Q4 2021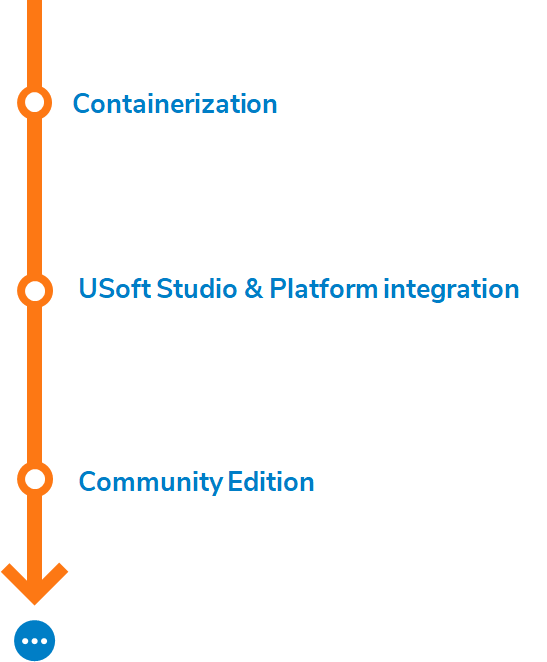 Containerization

Full Linux container support
Container image management embedded in UDeliver

 

USoft Studio & Platform integration

Further, strengthen traceability & maintainability